Finding the right revision methods and apps that work for you is always tough at first. GCSE students often spend hours searching for effective revision materials and making resources. 
Little do you know, our phones (yes the ones they say we're always glued to) can be one of our most useful tools to help us ace our exams!
Revision apps can save you a ton of revision time and resources. They are simpler, less stressful ways to revise, and the technology used is, to some extent, far more effective than ordinary, traditional revision resources.
For any GCSE students, I have compiled a handy list of the best apps, available on both App Store and Google Play, that have worked wonders for my GCSE revision. One could even say 'game-changing'!
Revision apps come in many different forms and serve many different purposes, so you're bound to find a few that'll work best for you. 
This list will be super helpful to GCSE students, as my number one tip is to start revising early. This means finding revision methods that work for you EARLY. You need as much time as possible to revise and ace those exams at the end.
Thankfully I've saved you a ton of time from research and trial and error to provide you with a bunch of amazing apps that I've used – they've made my revision a lot easier and now I want you guys to make use of them too!
(Disclosure: This post is not sponsored – I just really like these apps!)
Have a good read through this list of apps and download your favourite ones today – you won't be disappointed! Here are my favourite GCSE revision apps:
Oh, hey! You there! Before we get any further, make sure you join my email list for news, updates, exclusive freebies and more!
1. Quizlet
Price: Free with in-app purchases

Availability: iPhone, iPad, Android, Website

Quizlet is a very simple, but effective, learning tool that uses flashcards, games and study tools to help you learn. You can browse through millions of flashcards sets made by other students and teachers, or just build your own that's personalised to your revision.
With those sets, you can learn them and test your knowledge with practice tests. There are also fun games and tools to help you learn.
I am obsessed with Quizlet because it has truly helped me get stronger in my French vocabulary, and this was perfect for getting those high grades in the reading and listening exams.
Quizlet also has a repetitive learning feature, meaning you go over the vocabulary multiple times until you get it right – super useful! You can also try Quizlet with other subjects that include definitions and equations.
Quizlet is an amazing app and I highly recommend you try it out if you haven't already!
2. Adapt
Price: Completely free

Availability: iPhone, iPad, Android

Adapt is one extremely useful app, as it is literally MADE for GCSE students. Adapt is the revision timetable and study to-do list that does it all for you.
All you have to do is input the subjects and exams that you will be sitting for your GCSEs, and Adapt breaks down everything into topic plans. Adapt plans revision tasks for you to do every day, at a suitable amount, and sets everything out in a clear and neat timetable – you'll have everything prepared and revised in detail before the day of your exam!
Adapt also comes with a handy to-do list so that you can add your own tasks and basically organise your life!
I loved using Adapt for my GCSEs because it was super useful to track everything that I needed to get done in a day and cover everything that I needed to do.
Adapt is the perfect revision timetable for any GCSE student and I couldn't recommend anything better!
3. Memrise
Price: Free with in-app purchases

Availability: iPhone, iPad, Android, Website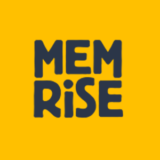 Memrise is an amazing languages app in which you have the choice to learn any of over 20 languages! 
It's super useful for your GCSE foreign language listening and speaking exams because Memrise focuses on improving your listening skills and helping you to speak like a native, just as much as it focuses on vocabulary.
With Memrise, you can pick up useful phrases that will come in handy, and watch videos of native speakers – this is so useful for pronunciation! There are also a ton of memory exercises and games to have you speaking fluently in no time.
I loved using Memrise to revise for my GCSE French exam because it was probably the best learning experience ever. I was fully immersed into the language and this really helped nail all areas of GCSE French, from reading to speaking. 
Definitely try out Memrise for a fun and enjoyable learning experience!
4. Khan Academy
Price: Completely free

Availability: iPhone, iPad, Android, Website
Khan Academy is one of the best learning apps for Maths, Science and more!
It features a huge number of interactive practice questions and tests to help you master the exam technique, along with instant feedback and step-by-step working to help you build a strong understanding of the subject.
Khan Academy also has a huge video library from teachers that you can watch if you get stuck or need to learn something new!
I really liked using Khan Academy for revision, mainly because of the personalisation. After completing a few exercises and assessments, Khan Academy tailors it's courses to you by identifying your strengths and your weaknesses, and tracks your progress along the way – this is perfect to tackle the subject's harder topics down so that you are ready for the exam!
5. Word of the Day
Price: Completely free

Availability: iPhone, iPad, Android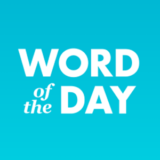 Word of the Day – This app is literally what it says in the name – it gives you a new word each day! You can set it so that it notifies you daily of the new word, along with the definition and an example.
You can also browse through and favourite the thousands of words that have already been released. With Word of the Day, you are basically becoming smarter every day!
My main aim for the English Language exams was to expand on my vocabulary. Having a judicious vocabulary range is a good way to get the highest marks. Word of the Day was perfect for that because I was introduced to new, sophisticated words every day, that would be very useful to my English exam. Word of the Day is a must-have!
>> RELATED POST: 5 Easy Ways To Improve Your Study Habits
6. SnapRevise
Price: Free to download but there are pricing plans in order to use the features

Availability: iPhone, iPad, Android, Website
SnapRevise provides all of your GCSE revision… in a snap (haha you gotta admit, that was smooth!)
SnapRevise is essentially an interactive tutoring learning app that has a range of useful features to help you revise for GCSE science, including high-quality teaching videos to help you learn a topic, exam-walkthrough videos to help you master the exam technique, and mini revision guides for you to study from.
My favourite thing about SnapRevise is the smart adaptive technology – it calculates your strong areas and your weak areas, and then personalises them to a learning path specifically for you!
Another great thing is the tutor support chat, in which students can ask expert tutors any of their troubling questions. SnapRevise is the all in one, affordable revision tool that you'd be missing out from if you haven't tried it already!
7. GCSEPod
Price: Completely free

Availability: iPhone, iPad, Android, Website
For any audio-visual learners out there, GCSEPod is perfect for you! You can create personalised playlists of over 6,000 clear and concise exam-filtered podcasts and videos, all covering over 27 subjects – you're bound to find the right 'Pod' for you! You'll be able to strengthen your skills with almost any subject you like.
I loved using GCSEPod, especially as it was a revision tool on-demand, so I could listen to high-quality podcasts, on the bus or in the car.
I could also test my knowledge and find out where I went wrong, in order to nail it down and enhance the techniques needed for the exam. GCSEPod is such a great help for GCSE revision, so make sure you try it out!
8. BBC Bitesize
Price: Completely free

Availability: iPhone, iPad, Android, Website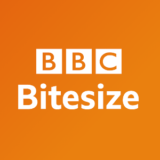 BBC Bitesize is a super useful revision tool for GCSE students. By simply adding all of your GCSE subjects, BBC Bitesize will put them all in one place and provide you with handy revision guides that have all the facts and information you need to know for your exam – perfect to make notes from!
BBC Bitesize also has a ton of practice tests and assessments for you to test your knowledge and track your progress. And to top it all off, you can watch high-quality videos on even the trickiest topics. 
I loved using Bitesize as my go-to source for information. Oftentimes, the textbooks aren't very condensed, and they tend to waffle on a bit. BBC Bitesize offered the same information but in a much more concise way –  it was perfect to refer to when making notes and revision resources.
You want to make sure you have all the necessary information on your exam board's specification – it's not ideal to miss anything out. BBC Bitesize has content written by GCSE examiners, so you know you can trust it as your source for revision content!
Your Takeaway…
And that's a wrap! Those are 8 of the best GCSE revision apps out there that are guaranteed to make your revision a ton easier. They certainly made MY revision a lot easier and I'm so glad to have found those apps when I did. Just in case you forget, here are those apps:
Quizlet

Adapt

Memrise

Khan Academy

Word of the Day

SnapRevise

GCSEPod

BBC Bitesize
So for any students in the GCSE cohort, please make sure you start revising ASAP – there's a lot to cover and not enough time! Choose your favourite apps, download them right away, and thank me later haha!
Your GCSE experience won't be smooth-sailing, but it will hopefully be much more enjoyable with these amazing mobile apps.
If you enjoyed this post, you might also enjoy some of these posts too!:
If you have any comments, questions or contributions, please feel free to comment them down below! I'm always checking and responding to comments!
Thanks for reading and have fun studying!